---
---
---
The Scudetto crew is here weekly to bring you up to speed on Italian football/soccer. Separated by borders and seas, three friends catch up over a civilised beer and discuss all things Serie A.
---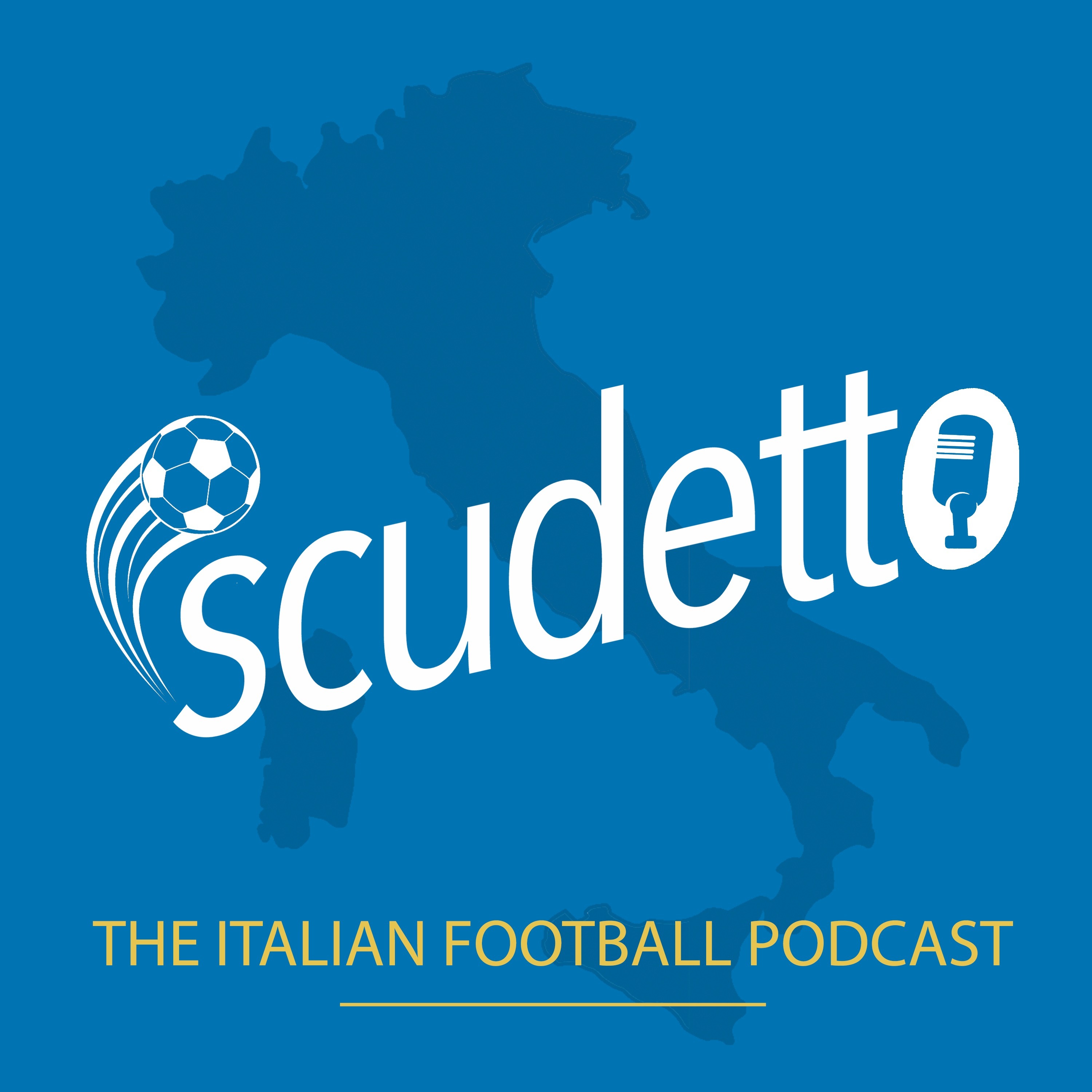 He actually exploded
–
Scudetto
Hello Seria A fan, we have a winner as Conte's Inter are crowned with four games to play. However, there are still prizes to go around with three teams sitting on 69; it's anyone's guess who will be left out. In other news, Rome has a new emperor (clothing status TBD), Parma go down, Empoli come up. Boaz, Kenny, Oscar and Boaz discuss the upcoming Juventus vs Milan showdown, changes to the Coppa Italia and liver damage. All this plus the customary #civilisedbeer selection, Good Week/Bad Week and our weekly honourable & dishonourable mentions… and the monthly return of #ASKSCUDETTO(00:00) Intros, drinks and unpleasantries(05:52) Inter are crowned Italian Champions(10:44) Interview with Inter season ticket holder(20:59) Roma announce the appointment of Jose Mourinho(31:18) Juventus vs Milan preview and Donnarumma fan drama(39:00) Proposed changes to the Coppa Italia(45:35) Best of the rest: Parma officially relegated, Lazio – Genoa goal-fest, Empoli back in Serie A(47:24) Davide Astori case closed with a guilty verdict (48:56) Good week: Inter/ Bad week: Parma(51:06) #ASKSCUDETTO(01:02:53) Honourable and dishonourable mentionsFollow Scudetto on all platforms Scudettopod.comTheme music by Kick Up The Fire. Listen on all streaming platforms: fanlink.to/scudetto See acast.com/privacy for privacy and opt-out information.
---
Email the Scudetto crew: